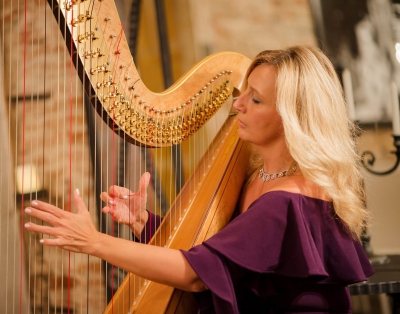 The Pro musica nostra Sarossiensis festival celebrates a successful first year!
The idea to organize the festival Pro musica nostra was created in the spring of this year and it quickly acquired the interest of partners and visitors. Following the realization of the festival in Šariš region we can gladly say that our intention to communicate classical music to people at the top interpretive level in the unique historical monuments met with a warm response from collaborating subjects and audiences.

There are approximately 4000 cultural, architectural and natural monuments in the territory of the Prešov region which is the largest of all regions in the whole of Slovakia. The festival pointed out to the remarkable value of the sights of secular and sacral architecture. Performers of the five festival concerts were famous musicians of Slovak and Czech interpreting art – Mucha Quartet, Solamente naturali, Marek Vrábel, Monika Duarte-Štreitová, Jana Boušková, Tomáš Janošík, Igor Fábera, Marica Dobiášová. With the festival programme we have also reminded the century of founding the common state as well as the ever-growing artistic and human contacts within our countries.

We thank all those who have identified with the idea of ​​our festival and helped to turn it into reality. The list of cooperating institutions, subjects and individuals is just a confirmation of the huge potential of the festival in Šariš region or elsewhere in Slovakia.