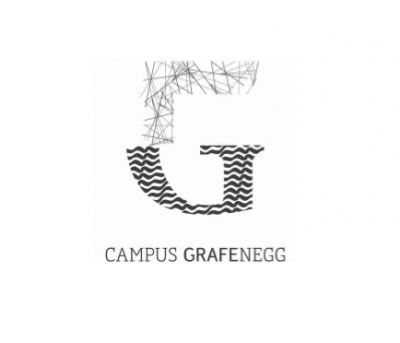 INK STILL WET Composer Conductor Workshop
12th edition of the Composer-conductor workshop INK STILL WET's aim is to create a platform for young composers and to promote a unique creative exchange between audiences, composers, and performing musicians.
Led by the Composer in Residence of the Grafenegg Festival, the intention of the INK STILL WET Workshop is to provide impulses for the creation of new works for the orchestra. In addition, the workshop offers the opportunity to rehearse and perform an own work with a professional orchestra. Thus, also gaining a new perspective on one's own work. The participants' works will be presented to the public in the workshop's closing concert as part of the Grafenegg Festival.
Both the concert of INK STILL WET as well as all the workshops are open and free of charge for an interested audience.

WORKSHOP LEADING TEAM
The INK STILL WET workshop is led by Georg Friedrich Haas, composer in residence of the Grafenegg Festival 2022. The workshop will be accompanied by the Tonkunstler Orchestra, one of the orchestras in residence of the Grafenegg Festival. Composer and conductor Baldur Brönnimann will work as conducting coach with the participants.
ABOUT WORKSHOP
The schedule will include daily rehearsals, Music Lab lectures and workshops, discussions, open rehearsals, and other social gatherings.
Workshop Part 1: 11 – 12 March 2022, Grafenegg or online
Score analysis and working on the applicants' compositions, workshop with section leaders of Tonkunstler Orchestra as well as workshops on creating a professional score and working with publishers
Workshop Part 2: 26 August – 04 September 2022, Grafenegg
from 26 August | Orchestra rehearsals, conducting coaching with piano, video analysis of the orchestra rehearsals, and Music Lab-workshops on career development for composers
03 September | General rehearsal
04 September | INK STILL WET Closing concert
WHO IS IT FOR?
- Composers and students of composition etc.
- Experience in conducting is an advantage but not required
- No age limit
- Course language: English
APPLICATION
Completed applications to be submitted online require the following:
1. A completed application form
2. Curriculum vitae in German or English (maximum of 2 pages) including name and contact of the current composition teacher (if available)
3. Full scores of 3 works of reference for various instrumentation and ensembles including recordings (if available)
4. An application video (max. 3 minutes duration) or a motivation letter (max. 3.000 characters) including answers to:
- What do you expect from participating in the workshop?
- What would you wish for if participating?
- Why is it important for you to attend the INK STILL WET composer-conductor workshop?
5. Composition: orchestral work with a maximum duration of 7 minutes
The application includes the elaborated score of at least 2 minutes of the composition and a description of the concept of the composition (max 3.000 characters) as well as possibly a sketch for the further composition.
For information on the orchestral instrumentation and layout please refer to the Guidelines for Instrumentation and Layout.
Minimum orchestral scoring: 21 musicians
Applications will be accepted electronically only (in PDF format) on https://www.muvac.com/de/campus-grafenegg.
Deadline for application: 16 January 2022


More information about the workshop you can find here or in this document.