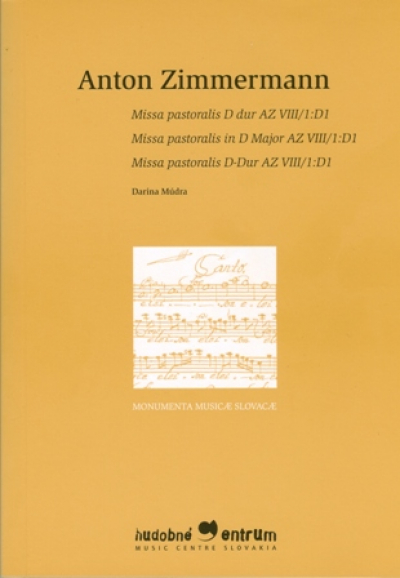 Autor:

Zimmermann, Anton

Category:

SCORE

ISBN:

80-88884-83-7

Rok vydania:

2006

Počet strán:

240
i
Of his religious pastoral work, among the most popular in the repertoire
was Missa pastoralis AZ VIII/1:D1. From the extant copies we judge that the work may have originated before the year 1773, either during Zimmermann's residence
in the Czech lands or at the beginning of his Preßburg period. Zimmermann in this particular Missa pastoralis has two musical points of departure: the Italian cantabile style and secular folk music, mainly dance music. These he admirably alternates, contrasts, and with astonishing effectiveness combines and advances to the monumentalising level of the pastoral style. The volume was edited by Darina Múdra, PhD.