La Passion de Simone
Thursday 14. 11. 2013 at 7.30 pm
Pavol Országh Hviezdoslav Municipal Theatre
Laurinská 20, Bratislava
Show on the map
Performers:
La Chambre aux échos
Secession Orchestra (FR)
Clément Mao-Takacs – conductor
Aleksi Barrière – director
Karen Vourc'h – soprano
Raquel Camarinha – soprano
Magali Paliès – mezzo-soprano
Johan Viau – tenor
Florent Baffi – bass-baritone
Isabelle Seleskovitch – actress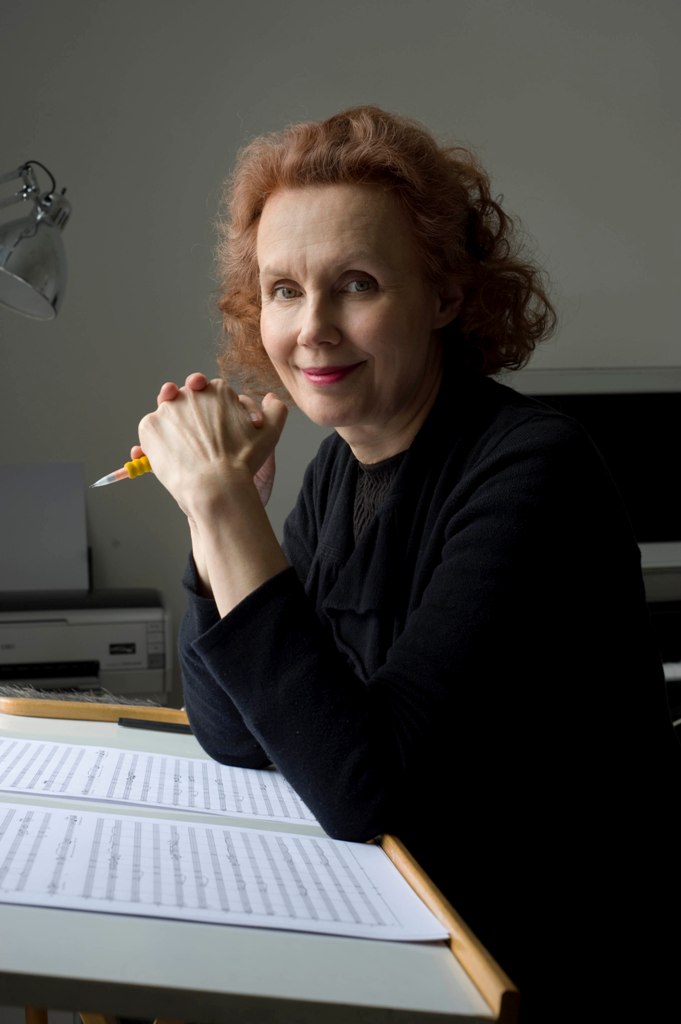 Kaija Saariaho, photo: Priska Ketterer
i
In order to call to mind the life of philosopher and activist Simone Weil (1909-1943), writer Amin Maalouf and composer Kaija Saariaho didn't choose to stage it, to show it in an epic or dramatic form. On the contrary, they invented a ritualistic performance, inspired by the Bach passions, as a memorial for an exceptional human being who sought after sacrifice, and a way for us to gather and ponder about her most problematic aspects: a great generous meditation leading to the roots of our collective memory and our society's identity. We present the world premiere of the chamber version (adapted by the composer herself) of a work bound to become a contemporary classic.