Ensemble TIMF
Monday 09. 11. 2015 at 7 p.m.
Moyzes Hall
Vajanského nábrežie 12, Bratislava
Show on the map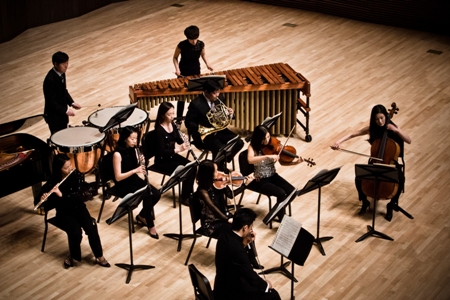 i
Japan, China and South Korea form an ever more impressive segment of the imaginary map of contemporary music. East Asia is no longer simply an incubator of technically brilliant virtuosos; it is also an area with a live composing scene and festivals where contemporary music has a prominent place. Tongeyong International Music Festival is one of the largest and it incorporates a stable festival ensemble. In Slovakia its members will perform ensemble works by composers of East Asian provenance and will also present the gayageum, a traditional (and used in new modes) Korean string instrument. In this connection a work by our own Marián Lejava will be performed by members of the Korean ensemble as well.
Tickets: PREDPREDAJ.SK